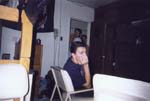 One of my roommates freshman year in 256 James Hall, Kris Kolk, Saturday night of Halloween weekend.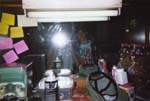 These pictures are from a disposable camera I found on the ground and used up. Jeff and Matt getting ready to head uptown to the Halloween festivities.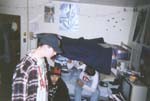 Downstairs in James Hall in Gary and James's room, also Mentor boys. Matt, Jamie, and Gary in preparation.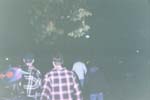 Walking uptown.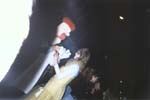 A picture of Beaker on Court St.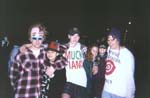 And the Mentor group, class of '95: Rob, Jamie, Matt, Melissa, Megan, and Gary.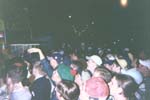 A picture of the melee on Court St. Saturday of Halloween weekend.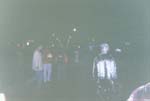 Another picture of Court St., hard to make out.