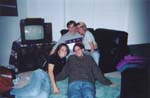 Jeff, Mindy, Jen, and Ryan.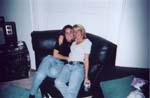 Jen and Mindy. Jen was also visiting, but from our home town of Mentor.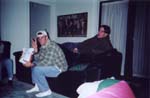 Hubox and Hussle-T kicking it.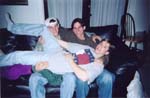 Josh, Ryan, and Jeff.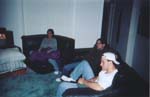 Getting ready to take off on Sunday: Jen, Ryan, and Josh sitting around.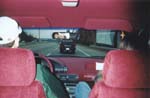 And the road trip back to OU. Surprisingly, the trip back wasn't as boring as it could have been. Little tip: make sure the car is not in reverse when accelerating off of a red light, especially with a Trooper sitting next to you.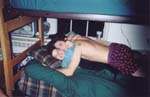 Sara and Zac in Sargent.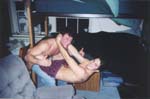 Typical Zac.