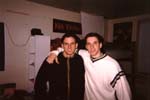 Huss and Leake in 252 Sargent.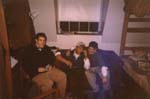 Wervey, Dan, and Colin up on third.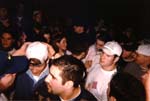 Complete mayhem at the Greenery the night before Zac left for Wyoming. Dan, Josh, and Pat in the foreground.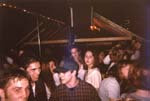 Cooper, Oney, and Brad (a.k.a. Weasel).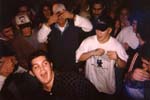 Zac getting down as Dan prepares to breakdance.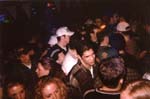 Nasty Neal rising above the rest. Oney's cooking up something.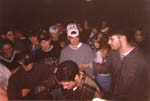 Oney grooving with Brad, Will, and Adam looking on.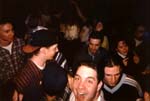 Wetzel and Huss amongst the crowd at the Greenery as seen from crowd surfing.