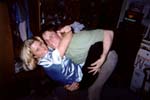 Katrina down to visit Josh for the weekend.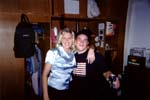 Katrina with Tom in 253 Sargent. And yes, she was just as mean as she looks.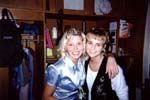 Katrina with fellow Miami pal Melissa. They knew where the party was at.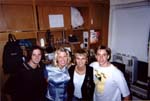 Huss, Katrina, Melissa, and Leake.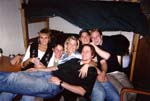 Miami vs. OU. From left to right: Melissa, Josh, Kat, Tom, and Morton, with Huss kicking back. And actually, folks, I do believe that is all on one recliner. I love that chair.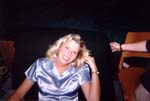 Katrina in all her glory.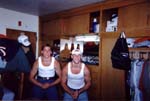 I believe the only time in college I donned a wife-beater.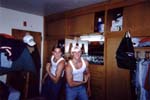 Jeff and Josh.