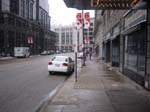 Walking toward Euclid Avenue in downtown Cleveland around 12:30'ish St. Paddy's Day, the parade route up ahead.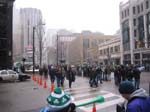 A shot of the procession.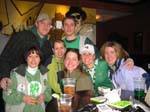 I met up with Suzanne and Co. and the Star restaurant: Joe and Jeff, Mary, Jill, Shonda, Suzanne, and Kelly.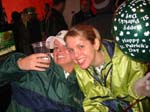 Suzanne and Jill.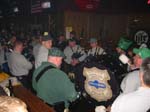 At the Clevelander downtown, bagpipes a piping.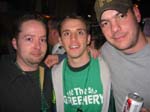 Bumped into a couple Mentor High alum: Kevin, Jeff, and Matt.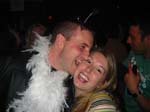 Nicole and some guy....I have no clue who that is. I think she was after his boa.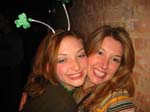 Rhonda and Nicole.