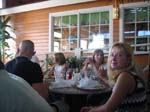 Well, the long-awaited day arrived: at Bahama Breeze for Laurapalooza after work on Friday. From left to right around table: Steve, Monica, Kathy, Jane, and Laurie.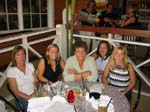 That same table: Kathy, Laura, Jane, Natalie, and Laurie. Laura sitting at Jane's right hand...how appropriate...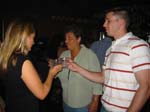 A little later at the Fox and Hound: Laura, Jane, and Jeff partaking in a celebratory shot.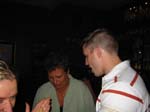 Here I'm trying to explain to Jane that you aren't really supposed to sip a shot. Evidently, it HAS been a long time for her. Eh, that's what she gets for making me shoot Rumplemintz.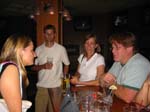 Laura and Lou playing checkers as Gary and Kathy look on. Sober Lou took great pleasure in humiliating the rest of us in checkers. No, I'm not bitter.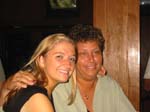 Laura and Jane.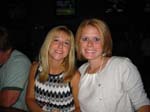 Laurie and Monica.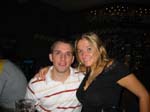 Jeff and Laura after having suffered defeat at the hands of Lou. No, really...I'm fine.