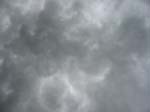 On Saturday, I met up with some of the guys at a golf course south of Columbus. This is the weather that awaited us on the 6th hole.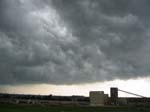 Right about then we made a break for the cars. Poor Neal...he was having a hell of a round, too.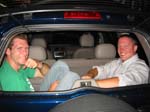 Saturday night heading to downtown Columbus with the OU crowd: Neal and Rick in the space saver.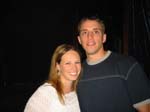 Megan and Jeff at Fabric downtown. Some OU alum had a "private" party. A good crowd, no question.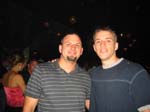 Huss and Leake.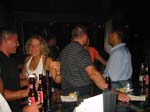 Tom, Katie, Huss, and Dan.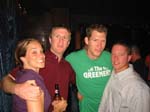 Renee, Jason, Neal, and Rick. Good call on the Greenery shirt, Harv.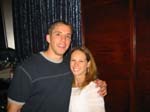 Megan and Jeff in reverse order.