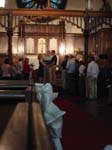 In Columbus for the Bielek-French wedding, JoAnna and Patrick rehearsing on Friday night.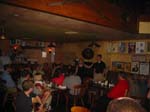 At the rehearsal dinner at O'Shaugnessy's in the Arena District.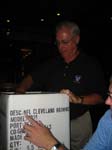 I'm not sure what's going on here, but U.B. is up to something.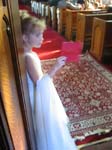 Saturday, October 2, at the church, Willow handing out programs.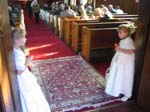 The nieces take their business very seriously.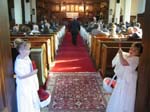 Again, Willow and Winter...and looking down the aisle before the ceremony.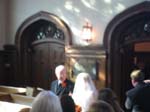 I do believe that's a bride!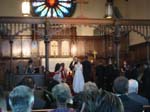 JoAnna and Patrick (not rehearsing this time), Ben presiding over the event.