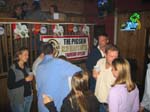 Back at OU at the Pigskin (it'd been a while for me)!! Friday night, hanging out with Autumn and Scott's friends.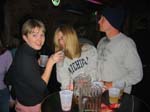 Ah, yes. At the C.I. later that night: Brandi, Autumn, and Dean.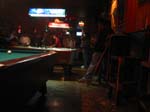 A view of the C.I. Some things change, and some things....well...some things don't.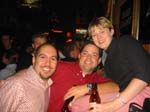 Still at the C.I.: Booshe(sp?), Craig, and Brandi.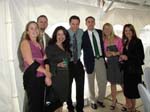 All OU grads (well...except Zach): Kristen, Ryan, Ursula, Zach, Jeff, Cat, and Darlene.*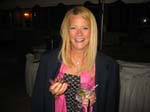 At Autumn and Scott's reception Saturday night at the OU Inn: Cat was in town from Chicago! Grapes and vodka tonic...I think she's all set.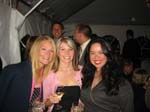 Cat, Alina, and Ursula. Yeah, and that's Zach in the background...he's always trying to be the center of attention...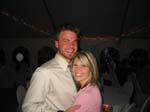 Jeremy and Alina. Actually, Jeremy seemed to have no trouble fitting with us and our sense of humor. I'm wondering if that should worry me...