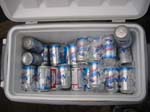 The drink of choice for many on that cold November morning.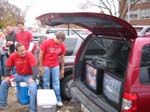 The setup in the back of Dan's Xterra.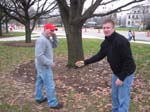 Ricky and Pieton up to no good.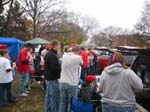 The general crowd.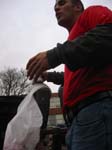 Otis doing....something.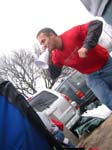 Believe it or not, Dan did NOT go to OSU.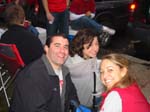 Anthony, Eleanor, and Julie.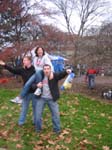 Let the celebration commence: Eleanor on Jay and Anthony's shoulders. OSU won by a solid amount.