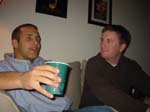 At Huss and Shannon's for a Christmas party: Dan and Jason.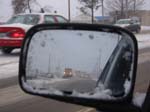 You know you live in Northeastern Ohio when...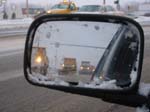 Move it or lose it!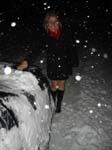 Liz was home from Air Force duty over the holidays. The one night we were out she and I took turns skating behind her car on the way home. She actually did quite well considering she was in heels.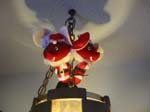 My dad's precious Christmas Mice.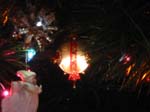 I dunno, just looked like a nice Christmasy shot. My aunt actually made this ornament, and others like it, years ago.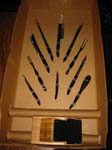 What awaited my dad that Christmas when he opened his gift of Cutco knives. Some of those things are borderline medieval looking...and they're all ridiculously SHARP.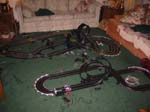 Later Christmas day this is what our living room looked like. Slot cars rule.