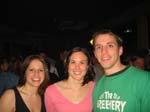 At Traffic nightclub for the OU Alumni Greenery party: Melissa, Jamie, and Jeff. I hadn't seen these two in years. I came to find that, like many people I ran into that night, they live in Lakewood.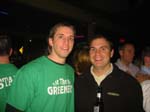 Jeff and Jason. Two graduates of James Hall on West Green. We were actually in the same floor section freshman year. Again, I hadn't seen this kid in a while.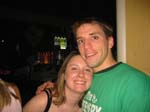 Katie and Jeff. Katie also made her way back to Cleveland after graduating from OU.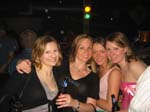 Gretchen on the left, Katie on the right, and their friends in the middle.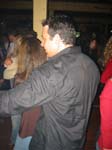 As you can see, the atmosphere was quite authentic to the original.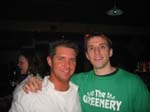 Pezente and Leake.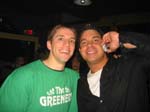 Jeff and Kevin. That's how important this guy is...he couldn't get off the phone.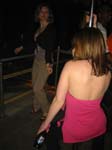 Alright, so this is one scene the original Greenery lacked.