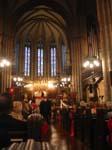 At the church before the wedding. Now all we need is a bride.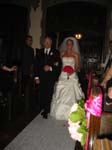 Ah-ha. Here's Jill, accompanied by her father.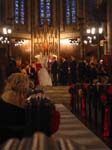 Looking up at the altar. One last chance, Mike...one last chance...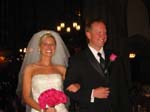 Jill and Mike (the Laufs) leaving the building.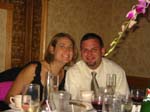 At the reception: Shannon and Ryan. The reception was fantastic. The theme of the whole affair was pink.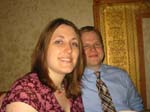 And the Mortons were also at our table: Monica and Ryan. With Number 2 on the way, I might add. Oy vey.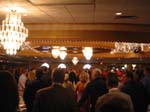 The general scene at the reception.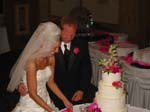 Jill and Mike cutting the cake.