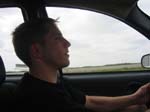 Driving from Cleveland to Albuquerque on Sunday to surprise Catherine. This would be my position for much of the ride, though Crystal drove some, too. I don't think she got a picture of me nodding off in Oklahoma. The trip took us 26 hours.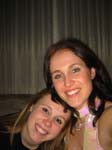 In Albuquerque: Catherine, who was graduating from high school, and Crystal. It ended being *kind of* a surprise.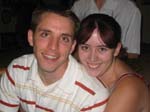 During the couple days we were there, I got to see some people I hadn't seen in a while, one of them being Jenn.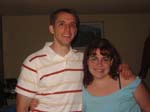 Jeff and Kris.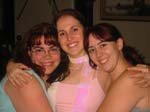 Kris, Crystal, and Jenn.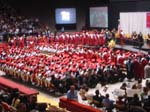 Tuesday night at Catherine's graduation: the general scene.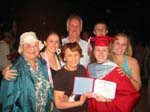 The Kellogg clan with their graduate. Sondra made the trip from Florida. The one Kellogg sibling unable to make it was Sarah, who as of recently has her hands full with a little one.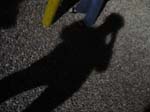 I don't care what anyone says, this is art.