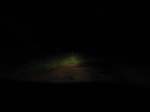 This is what it looked like when Brad and I arrived at the campsite that Friday night around 9:30.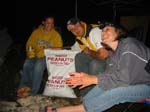 Maile, Dave, and Michelle later on. Dave became my immediate best friend; he brought a 25 lb. bag of unshelled, salted peanuts. "I found them at a feed store." I thought it was a bag of mulch at first.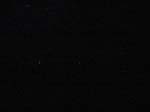 Here's the sky that night, though the photo hardly does it justice. In a word: gorgeous.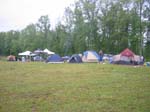 Saturday morning before rafting; a look at our (not so) little tent city.