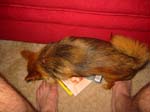 Kelly and I made the road trip to North Carolina in the Jetta. We spent a night in Virginia visiting Nate and Mike, two friends from the OU days. No, I do not have unusually large feet. Mike and Jill's dog, Ella, is really this small.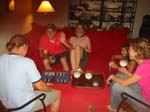 Of course, the backgammon tradition. Mike and Nate in the midst of a game as Lauren, Kelly and Jill look on. Mike takes this game *very* seriously.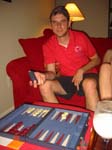 Nate.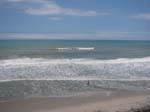 At the beach! Looking seaward from the deck of the condo on Topsail Island. Sunday: the first day we were there.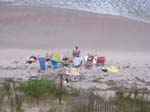 Some bathing beauties on the beach below. Oh, and Patrick, too, I think.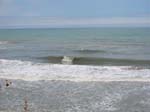 We had some very decent waves several of the days we were there. The surf was downright rough a couple of days.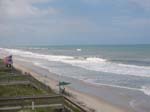 Looking north down the beach.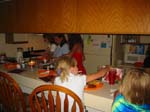 Sunday night the "adults" cooked dinner. Different groups cooked each night for all 19 people.