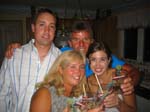 The next Friday. Cocktails at Kim and Al's: Adam, Al, Kim, and Kelly.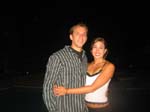 Jeff and Kelly.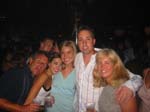 Andrea met up with us downtown. At the Blind Pig: Al, Kelly, Andrea, Adam, and Kim.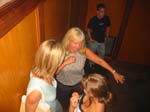 The girls getting their groove on.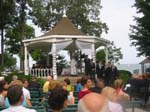 Saturday in Lakeside, OH, at the Coffee-Dials wedding. The bride is a friend of mine from Cleveland State. Here is the scene just before the ceremony.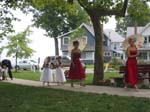 Bridesmaids and flower girls.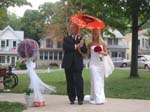 Melissa being accompanied down the aisle.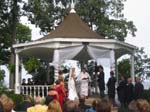 Melissa and Pete taking the plunge.