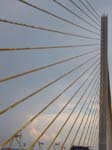 Driving from the Tampa Bay airport to Jane and Debi's in North Port: crossing Tampa Bay on the Sunshine Skyway Bridge. Mmm...cable-stayed...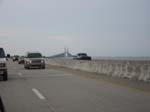 Looking back at the Sunshine Skyway.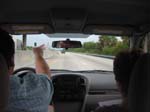 Lou acting as tour guide (though it was his first time to the State of Florida), Sara riding shotgun.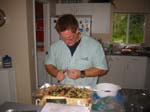 Friday night at Jane and Debi's. Lou, the master chef, doing his thing.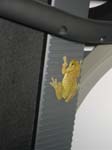 On our way out to celebrate Friday night we found this tree frog on the treadmill in their garage. I swear this thing was like a little ninja.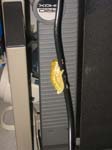 See what I mean? He caught this cord in mid-flight. I could almost hear the "hi-ya!"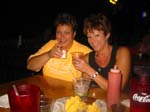 Out that night at Harpoon Harry's: Jane and Sara. These two are high school friends.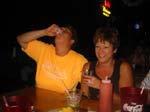 Bottom's up. That's a good br-...errr...gr-....errr...bride. Yeah, bride.