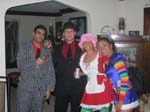 Early on in the night: Vineet in the suit, Brad going gangster, Mel as Strawberry Shortcake, Linda as Rainbow Bright.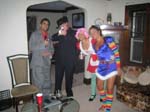 Same group, just blurrier.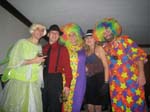 Jeff (what turned to be a twisted sort of Tinkerbelle), Brad, Celeste, Maureen (Brad's counterpart), and Bryan.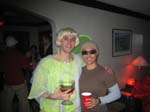 Jeff and Maile, who ended up pulling one hell of an Enrique Iglesius.