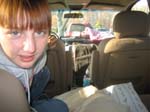 Greg's minivan blew a timing belt on the PA turnpike on our way to D.C. Here's the rental that took us the rest of the way. Heidi being nosy.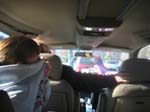 Greg at the helm. Notice Heidi's position. Yeah, that'd be Greg's doing. Trusty GPS sidekick, Goose, can be seen on the dash.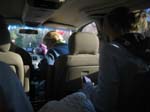 Mary Ann in front, Rachel behind. Ready to roll to Philly.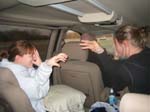 The siblings going at it: peacock fighting.