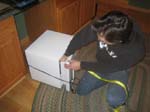 In Harrisburg in December helping G move. Much like the monkey and coconut, Mike found that he could get his hand back out of the fridge, but not while holding one of the beers within. Ack!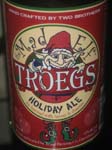 The dreaded Mad Elf awaited us upon finishing.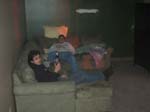 Cheers, guys: Mike and Gary.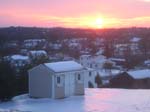 A view out the back of his new place.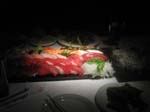 Out at Sushi Rock in downtown Cleveland: a slab of raw fish.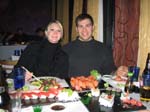 Becky and Vito getting it done.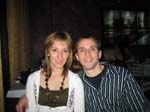 Still at Sushi Rock: Caroline and Jeff. Much fish was consumed that night.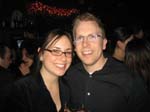 Out in Lakewood in December, ran into some fellow Bobcats. Here's Keith with friend.