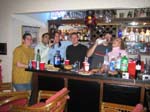 Cherise was home from Arizona for a while in December. At her folks' place that Friday night: Not sure, Vineet, Cherise, Brad, Jeff, and Liz (who was home from Iraq).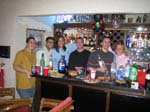 And again.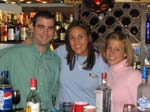 This was actually a party set up to meet Cherise's fiance, Jerry. Here's Jerry with Cherise and Liz.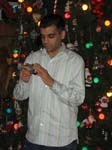 A picture of Vineet getting ready to take a picture. Oh yeah, while in front of a 14' Christmas tree.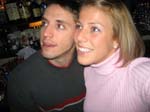 Jeff and Liz admiring the sights.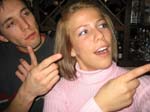 Ah. Curious.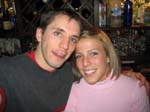 Finally found it.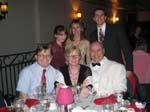 Saturday night at a New Year's Eve dinner/dance in York, PA. In back: Heidi, Caroline, and Jeff. In front: Troy, Mary Ann, and Greg.