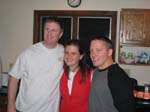 At Seven Springs for the annual ski trip: Jason and Rick with our organizer, Debbie, on Friday night.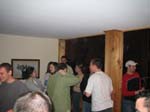 People arriving Friday night.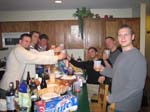 Naturally, it wasn't long before flip cup broke out: Ryan, Jeff, Kurt on the left; Ryan, Rick, and Brad on the right. Ryan, Brad, and Jeff drove in from Cleveland together.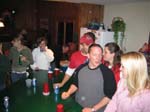 Minglng in the kitchen.