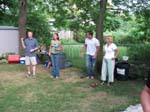 At Ryan and Shannon's wedding shower in Columbus, OH. Jason, Karla, Dan, and Mrs. McD playing some bocce.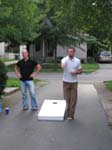 Tom and Huss playing the yard party staple, cornhole.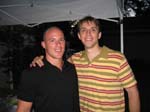 Tom and Jeff.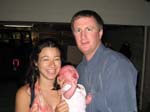 Eleanor, Jason, and the *very* new member of their family.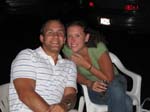 Dan and Karla.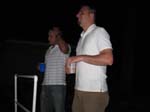 Bednar and Huss playing ladder golf.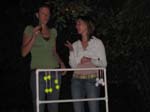 Karla and Caroline working out the fine points.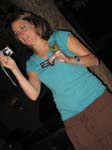 Shannon with her hands full.