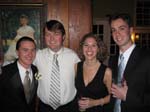 At the Gamber wedding reception: Mike, Brad, Jill, and Jeff.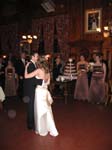 Nate and Lauren doing the newlywed couply thing (i.e. dancing).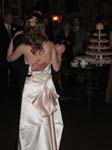 The bride and groom again.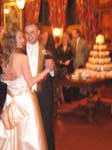 This is the "life in the fast lane" shot...or something.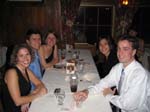 More OU grads at the reception: Jill, Cory, Stephanie, Kristen, and Jeff.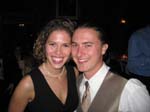 Jill and Mike, newlyweds of a few months at this point.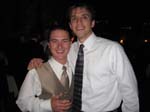 Mike and Jeff. The two of us have seen some adventures, and most we'll even talk about.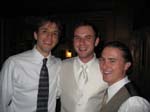 Jeff, Nate, and Mike. See, when you're at a college long enough, you have to befriend the younger folk. Good times with these guys...