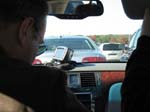 On our way to the hotel/venue for the event. Boomer driving, as usual, rigging up trusty Goose to show us the way.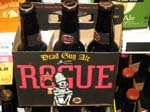 This was the first time I had seen this beer. It would not be the last.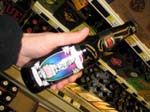 For the Rogue in all of us.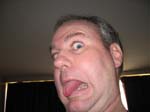 Boomer. Call him Greg if you want, but it's Boomer.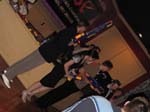 I will admit, I think this was the first dance event at which there were fully automatic dart guns. Instructors Marty, Jen, and Nick eyeing Chris as he MC's the proceedings.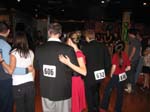 Friday night, Greg and Caroline preparing to compete.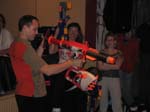 Taking aim: dart guns were used to eliminate couples. EBC is good for that...keeping things light. Fun group, too.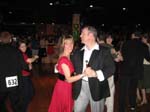 Caroline and Greg. Nothing like keeping it casual. Props, Boomer.