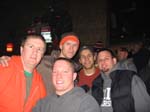 In downtown Cleveland at the Blind Pig before heading to the Browns game: Jason, Neal, Dan, and Huss with Rick in front.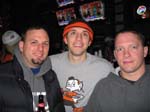 Huss, Leake, and Ricky.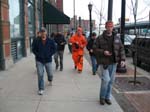 On the move: Dan and Neal in front; Mike, Ryan, Jason, and Rick bringing up the rear.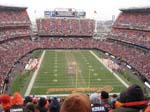 Inside Cleveland Browns stadium. Looks like they were playing the Kansas City Chiefs.