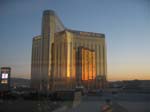 Saturday night in Vegas. A shot of Mandalay Bay.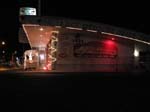 The site of the ceremony: The Chapel of Love.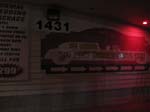 That's right, home of the "Say I Do Wedding Drive Thru," although Mike and Amanda actually wedded in.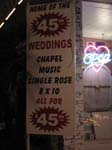 It's a decent price, don't get me wrong, but that's just the UPFRONT cost of marriage...think of all the "recurring" costs...if you get my drift...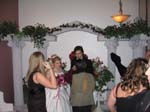 Amanda and Mike at the altar.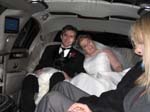 Mike and Amanda in the limousine, the deed done!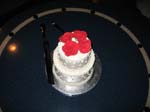 The wedding cake along with implement of destruction.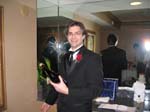 The new Mr. Litherland. Wait a minute...