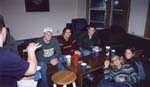 Hanging out in 402A. Around the table: Hubox, Huss, Mike, Amanda, and Chetta.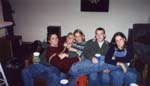 Huss, Josh, Chetta, Mike, and Amanda.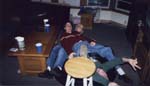 Huss, Chetta, and Josh sharing the apartment bean bag.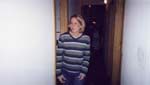 Chetta found something funny in our bathroom, I guess.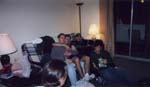 In Josh's apartment in Lakeview: Leake, Josh, Kevin, and Oney.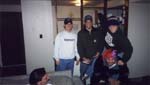 Mike, Derek, Cooper, and Kevin in Josh's apartment. I have no clue why Oney is holding ground beef, but I can't imagine any good came of it.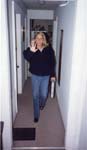 On a road trip to Miami University, where we stayed with a good friend from high school, Mindy.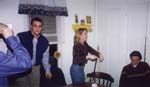 Mindy's sister, Jen, with her boyfriend and Huss looking on.