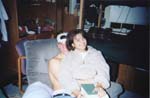 One weekend during fall quarter a couple girls just wandered into our room in Sargent. No idea who they were, but they were visiting from Dayton and staying with someone down the hall. So, naturally, had to get a picture of Josh with one of the strangers.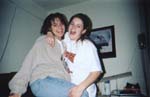 No clue.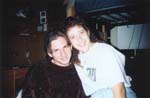 Ryan and Sara in 253 Sargent.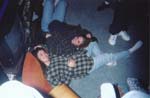 Jen and Sara striking some kind of pose.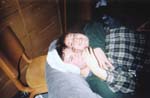 Josh and Sara.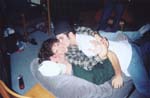 Sara getting some attention from Josh and Zac on the good ol' recliner.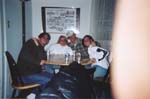 At Miami University visiting Mindy: Ryan, Mindy, Josh, and Jen. I can't believe we actually made it there. It took us four and half hours instead of the usual 3, partly due to directions and partly due to us. Put it this way, we ended up driving through Columbus. No, 32-West is not the same as 33-West.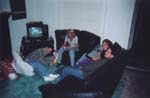 Josh, Mindy, Jen, and Ryan. It was definitely an interesting night.