Pictures and More - OU Stuff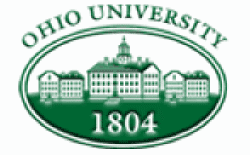 Sports Stuff
Engineering Stuff
Russ College of Engineering and Technology
Design Projects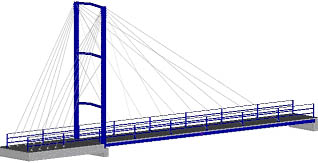 My senior design project consisted of designing a cable-stay pedestrian bridge measuring 80 feet in length and 10 feet in width. Feel free to check out the completed design in its entirety. The report is in Microsoft Word format while the drawing were created in AutoCAD R14.
SAP 2000 Analyis of Steel Truss Pedestrian Bridge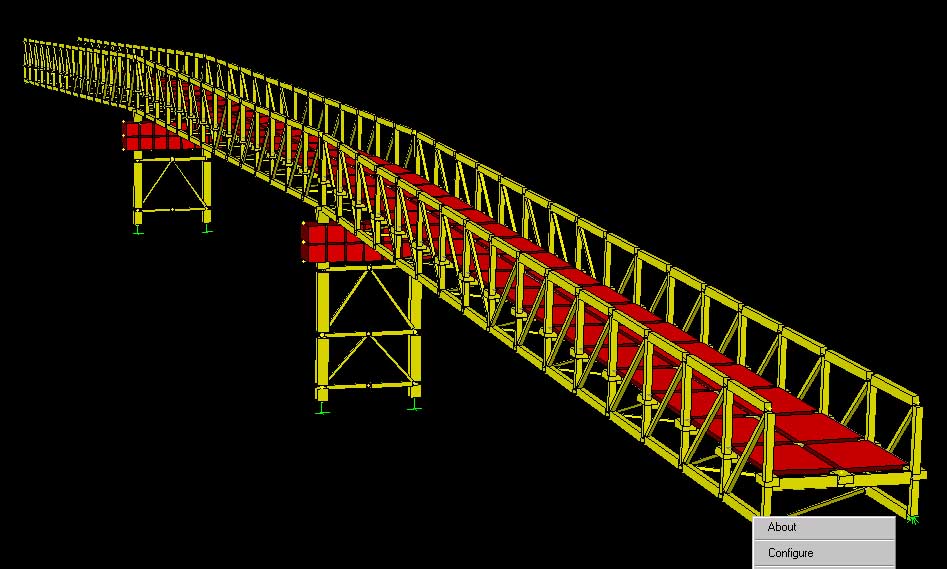 For my advanced computer aided design class we analyzed a pedestrian bridge recently built here at OU. The bridge was prone to undesirable vibrations so its dynamics were investigated. The composite deck and piers were also represented for thorough modeling. Check out the design file itself (.sdb), some JPG images of the final project, and .avi movie files of the first nine oscillating modes of the structure.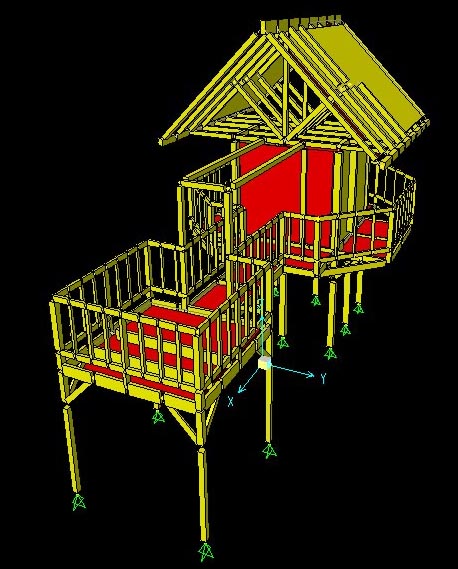 For our Timber Design class, we undertook the task of designing a timber play center for kids. The design called for two freestanding structures connected by a bridge. One structure is covered while the other is an exposed platform. The design allows for a drawbridge if desired. Check out the AutoCAD 2000 drawings, Microsoft Word and Excel files, SAP 2000 analysis files and diagrams, rendered images in JPG format, and the final Microsoft Powerpoint Presentation.
Though I was never technically a member of the group, I've been involved in the testing phase of this project. The competition calls for the design of a prestressed concrete beam measure 15 feet in length, 6 inches in width and 12 inches in depth. Here are some pictures (.JPG format) of the testing of the two beams fabricated by OU's teams: an I-beam and a box beam. Hopefully, I'll soon have some pics of their fabrication.
W.E.R.C. Competition, Task 7 - Small Diameter Timber Roof
W.E.R.C. stands for the Waste Management Education and Research Consortium. For the 11th year in a row, the group has held an international environmental design competition in Las Cruces, New Mexico. From April 7th to April 14th, 2001, a group of 19 students and 4 faculty members traveled out to compete in 3 out of the 11 tasks. My particular task was Task 7. The project called for the design and development of a 1000 square foot roofing structure utilizing small diameter Ponderosa pine. The link above will take you to the page containing our design paper, presentation, poster, and also some pictures of the competition itself. Check out the W.E.R.C. web page at: www.werc.net.